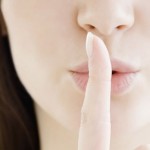 The last two weeks, I've been recuperating from a nasty stomach bug that's been making the rounds. So I've been laying low at home on the couch trying to get better.
It was a great opportunity to catch up on reading, and I came across some great diet secrets from A-list spas I just had to share. Take a peek and give them a try. I'd love to hear how they work out for you!
Forego the flour
The Miraval Hotel & Spa pastry chefs swap flour for teff, a whole grain that acts similarly when baked but has less impact on blood sugar. I've been experimenting a lot lately with alternative flours like almond, barley, quinoa, coconut and others. The results have actually been quite tasty, and so much healthier! I've also been trying different types of breads to get away from wheat, and found an oat bread that I really like at Whole Foods. And there are so many baked good recipes that use no flour at all! Here are 17 dessert recipes to try.  

Puree produce
The Ranch at Live Oak/Malibu bulks up dishes by adding blended veggies. For example, adding pureed veggies to soups and sauces so they feel hearty rather than low-cal (even though they totally are). Bonus: it also adds fiber and nutrients. This is a great trick to getting kids to eat more veggies, too! Or, yourself, if you're not a veggie person.
Smart subs
Rancho La Puerta in Mexico creatively lightens up favorite recipes with healthy ingredients. For example, they use peas and avocados as the base for guacamole to cut fat and add fiber.  Fresh guac and chips are my kryptonite—I can't resist having some! Here's a recipe that uses edamame.
Water + lemon
We Care Spa advises replacing coffee and soda with water and lemon. It detoxifies the liver and alkalizes the body, which can lead to weight loss and helping your endocrine system operate more smoothly. Lemons contains pectin fiber, which curbs hunger. I fully support ditching sodas…they are one of the worst beverages you can be drinking for so many reasons. But I know it's not entirely realistic to completely drop coffee. I've cut back a lot recently and made my second hot beverage of the morning hot water with lemon. I also drink a cup at night. And you know what, my body DOES feel better.
Speaking of secrets…
I'm sharing all of the reasons why exercise and moving more during the day is the secret sauce to better performance at work and in life next week at a free lunch & learn, and in a full session on June 12.
Register for the full session June 12 at 12 noon. There is a fee for this session, but you can get in on a great deal for this session plus two other wellness-related sessions for just $19.95 (regularly offered at $263 for all three sessions).
I hope you'll be able to attend!